LATEST UPDATE:
25 Mar 2014 20:40 - Age of Consent - The Hoist Movie! World Premiere on Tuesday 25.3. at 8.40 at the BFI London!
28 Mar 2014 22:00 to 30 Mar 2014 03:00 - It's coming! Hoist Birthday Party Weekend. Hoist 18th birthday party Friday March 28th. Very special guests! Free bar shots! Sexy xx-rated shows all night. Plus your chance to preview "Age of Consent", the new movie about The Hoist. It's gonna be huge!
30 Mar 2014 14:00 - S.B.N. Birthday! Sunday March 30. Super hot live show at 5.30! Donkey Dick on the loose! Free bar shots all afternoon. Plus the hottest men only party on the planet. Be there! Starts at 2 pm.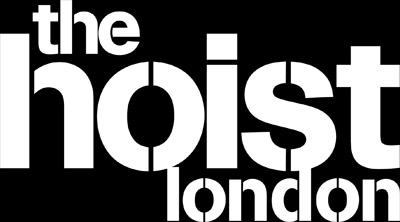 Railway Arches 47b and 47c
South Lambeth Road,
Vauxhall, London, SW8 1RH.
Email: info@thehoist.co.uk